Signature Colors are the perfect way to add beauty and value to your home.
Express Your Personal Style
Presenting our Signature Colors, the ultimate solution to the color challenges that outdoor products often encounter. Drawing on over fifty years of experience, our unique substrate formulation has undergone extensive testing in a wide array of PVC products.
Our exclusive variegated ASA blended cap formulation not only effectively combats excessive heat build-up but also offers an aesthetically pleasing appearance. Embracing inherent fade-resistant properties, VEKA Signature colors stand as the premium choice for contemporary outdoor living designs.
With four attractive colors to choose from, you have a multitude of combinations at your disposal, especially when combining our laminate and Signature options..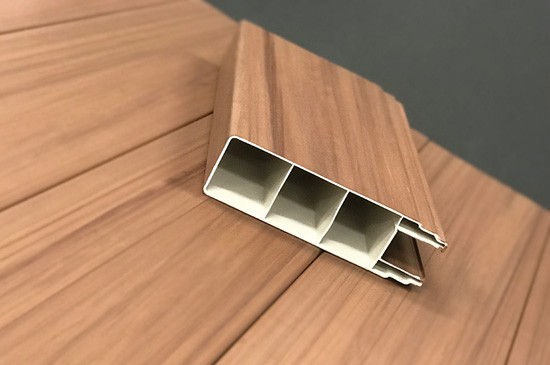 Colors may appear slightly different on screen than on actual product.
Long-term outdoor durability

Resistant to excessive heat build-up and impervious to insects and salt spray.

Reinforces VEKA's commitment to environmental responsiblity

Simulates a non-repeating woodgrain pattern

VEKA Signature Fence carries a 20-year limited
warranty

Uniquely formulated for darker colors
Future-friendly product life cycle
DualEdge Eco Layer Profiles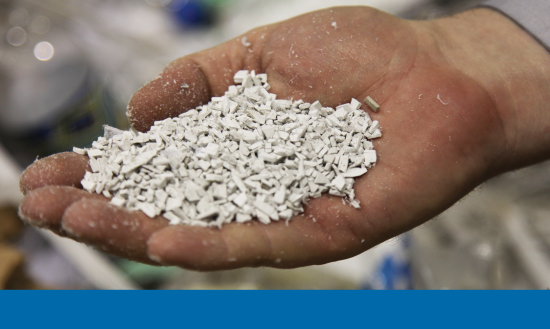 At VEKA, we capture our own vinyl extruder startup material and run offs. They are pulverized into PVC chips for use in DualEdge PVC Profiles.
Since 1971, VEKA has been a premium supplier of PVC profiles. Since the launch of our Outdoor Living Products Division, VEKA has focused on sustainability initiatives by using in-house mixed color, pre-consumer, reclaimed* PVC for agricultural post & rail, as well as extruded packaging containers and liners.
We place value-based corporate management, which keeps the needs of future generations in mind, at the heart of all that we do.
*VEKA DualEdge substrate contains pre-consumer, reclaimed vinyl material from our own waste stream.
Learn more