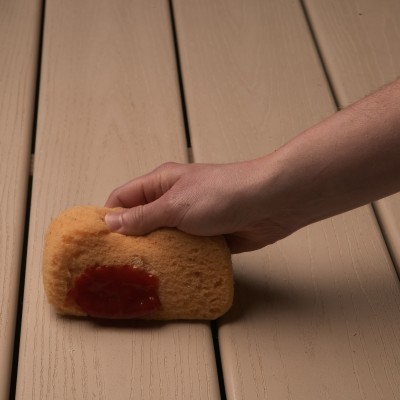 VEKAdeck's exceptional low water absorption property makes it the perfect choice for environments with high humidity, such as pool or marine settings. Its low-maintenance feature ensures that only periodic cleaning with mild household soaps is needed. To prevent mold, mildew, and dirt buildup, it's advisable to promptly remove standing water.
Thanks to its composition of 100% PVC and color stabilizers, VEKAdeck is designed to resist fading caused by typical weather conditions. While a gradual and uniform color change may occur over time, rest assured that VEKAdeck will maintain an attractive appearance season after season.
Our reinforced cellular PVC extrusion process provides VEKAdeck with remarkable dimensional stability and impact resistance. We have full confidence in our manufacturing process, offering a warranty that covers VEKAdeck against rot, chipping, peeling, blistering, or corrosion. Choose VEKAdeck for a premium, low-maintenance deck solution that stands the test of time.
VEKAdeck Warranty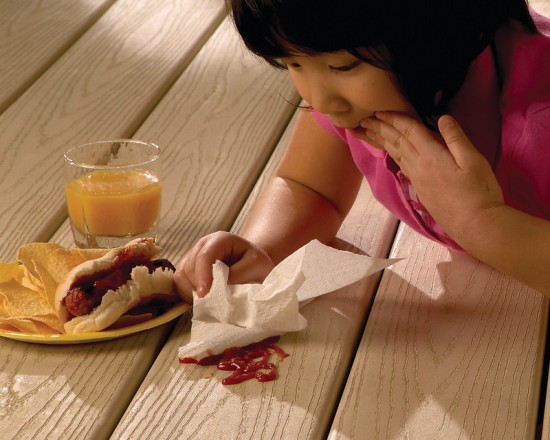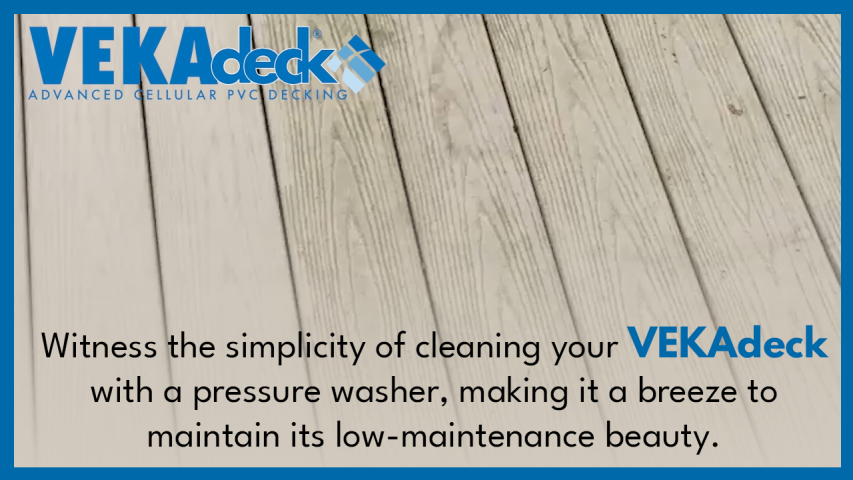 Discover the magic of low-maintenance living with VEKAdeck! Watch as OLP Sales Account Executive Tom Plevel shows how effortless it is to keep your deck looking pristine with just a pressure washer. Say goodbye to constant upkeep and hello to more time enjoying your outdoor oasis!
View our cleaning guidelines for VEKAdeck.