VEKA Outdoor Living Products is proud of its VEKA Green initiative for extruded PVC Profiles, DualEdge ECO Layer Extrusion Technology.
DualEdge Eco Layer profiles are VEKA's first introduction of this reclaimed material into the marketplace. The dual layers consist of VEKA's high-performance, weatherable PVC outer shell, along with our in-house captured PVC substrate.
As a result of proven performance, DualEdge comes with a limited lifetime warranty.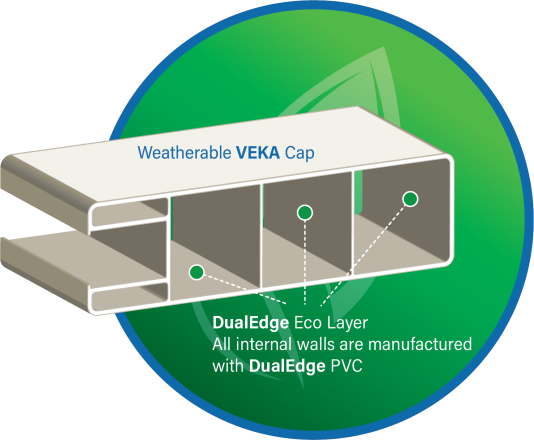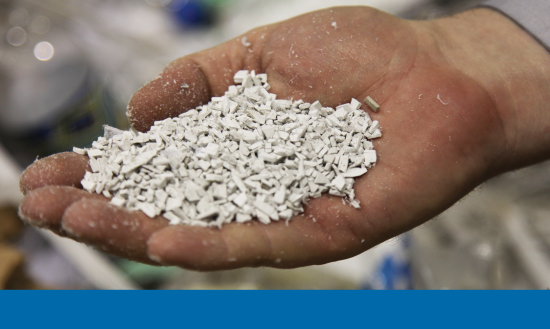 At VEKA, we capture our own vinyl extruder startup material and run offs. They are pulverized into PVC chips for use in DualEdge PVC Profiles.
Since 1971, VEKA has been a premium supplier of PVC profiles. Since the launch of our Outdoor Living Products Division, VEKA has focused on sustainability initiatives by using in-house mixed color, pre-consumer, reclaimed PVC for agricultural post & rail, as well as extruded packaging containers and liners.
We place value-based corporate management, which keeps the needs of future generations in mind, at the heart of all that we do.