A refined finishing touch
Customizing your VEKA railing system is a great way to amplify its visual appeal with your personal touch. With an array of accessories at your disposal, you can transform the look of your railing to match your preferences and style.
For those who appreciate a sleek and understated aesthetic, the pyramid cap is an excellent choice. Its elegant design exudes simplicity and modernity, creating a streamlined appearance that complements contemporary settings.
If you're drawn to the timeless charm of traditional wooden railings, there is the classic New England style caps. Crafted with the intricate details of routed wood, these caps evoke a sense of rustic elegance. This choice makes your railing system well-suited for both traditional and transitional design themes.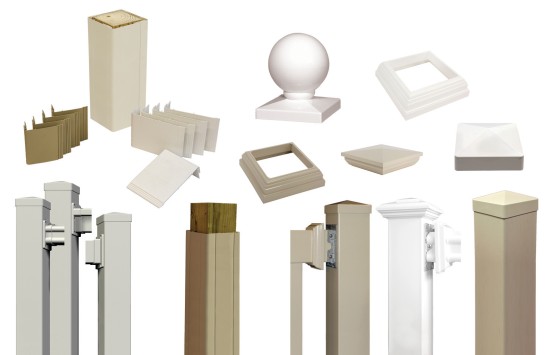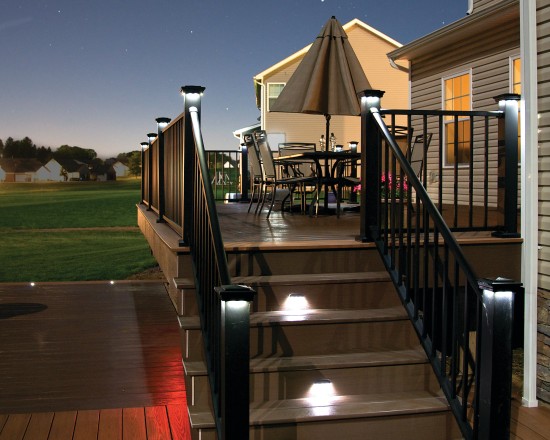 The standard size of VEKA's railing posts opens up a world of possibilities for customization. Select from illuminated and decorative caps, each designed to enhance your railing even further. Imagine your railing with subtle lighting, casting a soft glow that adds both safety and atmosphere to your outdoor space.
The VEKA railing system goes beyond being a functional element. The diverse range of accessories, from the pyramid cap to the Classic New England style caps, along with the option to incorporate illuminated and decorative caps, offers unlimited creative freedom.
VEKA Outdoor Living Gallery: VEKArail